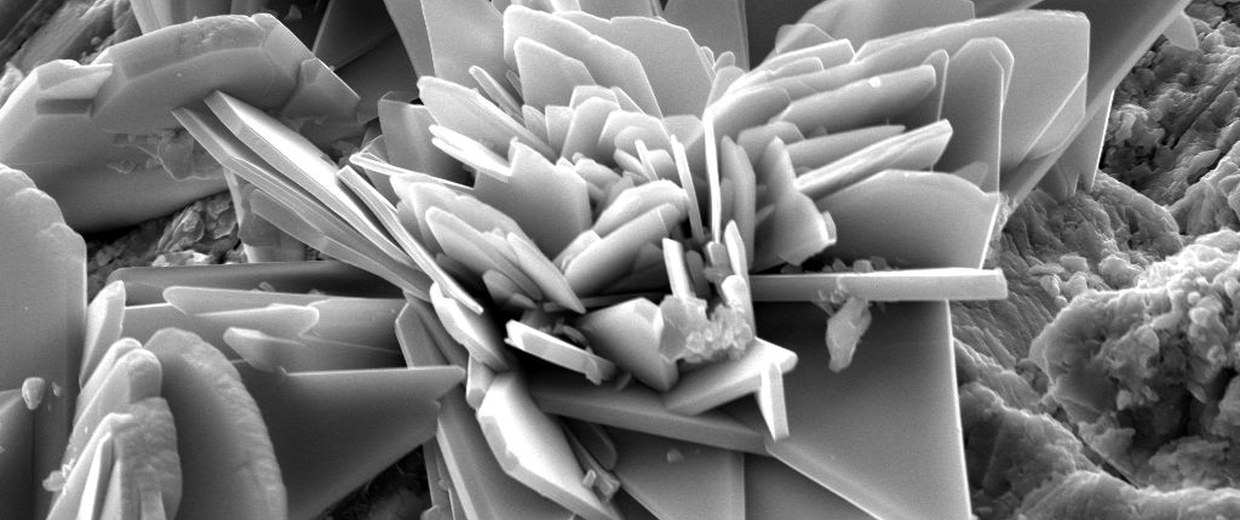 Materials science and technology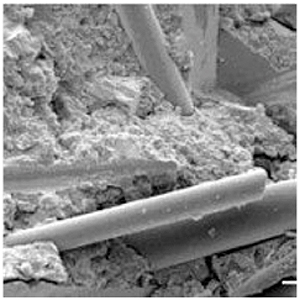 Development of innovative materials for civil and industrial engineering, biomedical field and Cultural Heritage. Sustainability, durability and protection of materials, also from renewable resources.
1) In the field of civil engineering and architecture, the group works on:
mix-design and characterization of sustainable materials, combining high durability with the use of waste and renewable resources;
exploitation of alkali activated materials (AAM) obtained from calcium-alumino-silicates precursors;
development of new materials and technologies for conservation of cultural heritage;
2) In the industrial sector:
studies on the behaviour of metals and insulating materials;
polymer and composite materials for advanced applications, and related processing technologies;
biopolymers, bioadditives and bioplastics from renewable resources, and their formulation for industrial use.
3) In the biomedical field:
biocompatible and bioactive polymers and ceramics for applications in tissue engineering
People
keywords:
durability, alkali activated materials, corrosion protection systems, waste, recycling, sustainable building materials,
geopolymer, corrosion behaviour, ceramic materials, ceramic tiles/slabs
Read more
keywords:
nanocellulose, active packaging, essential oils, PLA
keywords:
Polymers; bioplastics; tissue engineering and regenerative medicine; bioactive composite materials
keywords:
polymers; plastics; composites; bioplastics.
keywords:
Mechanics of solids and structures, Structural theories of plates, Composite materials, Fracture mechanics, Numerical
methods and computational mechanics
Read more
keywords:
porosity, rheology, materials durability, material science, thermal characterisation (TGA and DSC)
keywords:
Cells Method, Fracture Mechanics, Nonlocal Approaches, Concrete, Viscosity, Effective laws, Masonry, Mesh generators,
Damage Mechanics, 3D printing, Seismic Engineering, DEM approaches
Read more
keywords:
Masonry, Shear behavior of masonry structures, Techniques for the seismic retrofit of existing buildings, Fiber
Reinforced Composites (FRP and FRCM), Experimental tests, Numerical modeling
Read more
keywords:
Raman spectroscopy, Bio-based polymers, Additive manufacturing, Eco-compatible packaging, Halogen-free flame retardants
keywords:
sustainable building materials, rising damp and salts, building materials deterioration mechanisms, diagnostics,
innovative materials for restoration, architectural restoration, stone consolidants, modern architecture materials
Read more
keywords:
Functionalised surfaces, Photocatalysis, Construction materials, Durability of materials, Building restoration
keywords:
Biodegradation, Polyesters, Polymer synthesis, Crystallization kinetics, Polymer characterization, Biobased polymers,
Nanocomposites, Barrier properties, LCA analysis, Nano systems for the controlled drug delivery, Chemical modifications of commercial polymers, Biopolymers for tissue engineering, Novel disulfide-containing polyesters, Compostability studies, BDS molecular dynamics studies, Atomic Force Microscopy
Read more
keywords:
sustainable composite materials, recycled aggregate concrete, geopolymer, construction and demolition waste, sulfur
concrete
Read more
keywords:
Materials, Construction Materials, Corrosion, Cultural Heritage, Durability, Alkali Activated Materials
keywords:
self-compacting concrete, precast systems, composites materials, dynamic identification, damage mechanics of concrete,
fiber reinforced concrete, creep of concrete, experimental tests on masonry, seismic vulnerability, structural monitoring
Read more
keywords:
Biomaterial for buildings, straw bale, bamboo, salt crystallization, damage mechanics, curved beams, phase field model,
phase transition, Discontinuous Galerkin, shape memory alloys, coupled problem, leakage in pressurized pipes, Arundo Donax
Read more
keywords:
Polymer-Based Nanocomposites, Metal and Oxide Nanoparticles, In situ synthesis of nanoparticles in polymeric matrices,
Fabrication of scaffolds for tissue regeneration, Syntehsis of biobased additives for polymer properties modification, Fabrication of composite porous materials for different technological applications
Read more
keywords:
Xlam, timber structure, connections, energetic dissipation and ductility, q ductility factor
keywords:
composite microstructure, Degradation of composites based on polymeric matrix, waste recycling, durability, carbon
fibers recycling, natural fibres composites, Geopolymer composites
Read more
keywords:
Cultural heritage, Natural stones, Marble, Hydroxyapatite, Inorganic consolidants, Masonry, Decay, Fiber reinforced
composites, Natural fiber based composites
Read more
keywords:
Polyesters, Novel S-S containing polyesters, Polymers synthesis, Copolymerization, Solid state properties in polymers,
Crystallization kinetics, Biomaterials, Polymer nanostructuring, Nanocomposites
Read more